Hi, I'm Martin.
I love games.
At the age of six I was already trying to design games on paper and with our new C64. My passion for interactive entertainment has only grown since then.
I love to create.
When I wasn't playing, I was busy building something; Whether by writing, sketching or making music. Creative work is one of the best things in life.
I love people.
I enjoy meeting people and collaborating with them. The exchange of views and knowledge inspires me tremendously. That's why I talk a lot.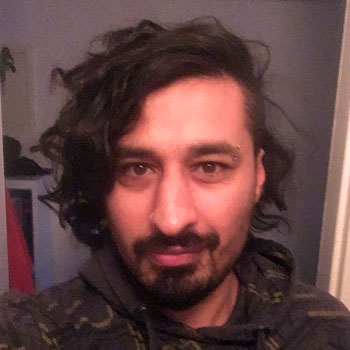 Skills & Services
Game and Interface Design
I'm a design freelancer for game, app and VR development. I have worked on a wide range of products and am comfortable with all manner of genres and platforms. My work history includes a variety of design disciplines, including level, game and interface design.
I am based in Karlsruhe, Germany and I can provide support in all stages of development. Be it high concepts, design documentation or feature design. My technical and artistic skills also allow me to provide support with content creation.
Games & Projects
Current project
Way Lost
After five years of solo development for Nowhere Prophet I am in need of a change. And a rather big one.
I've given up my flat and will spend a big part of 2020 traveling, meeting friends and making games along the way. If you're interested in hosting, collaborating or following along check out the newsletter and follow me on twitter.
Small Games & Experiments
Articles
Lectures & Talks
| | | | | |
| --- | --- | --- | --- | --- |
| No Booth, No Problem | 30min lecture | GDC | 2018 | |
| Gamification for Gamers | 30min lecture | Bizplay | 2014 | |
| Unity Basics Crash Course | 3h lecture | Online | 2014 | |
| Archetypical Spaces | 20min lecture | A MAZE Berlin | 2013 | |
| Der perfekte Baukasten | 30min lecture | Level Up, Karlsruhe | 2013 | |
| The Indie Brain on F2P | 20min lecture | A MAZE Berlin | 2012 | |
| Experiencing Environments | 2h lecture | Various | 2011 | |
| Big Bucks for Bits and Bytes | 50min lecture | GDC Europe | 2011 | |
| Qualities of Virtual Goods | 50min lecture | Browsergames Forum | 2010 | |
Workshops & Classes
| | | | |
| --- | --- | --- | --- |
| Introduction to Level Design Design | Workshop | SAE Stuttgart | 2014-2015 |
| Introduction to Game Design | Full course | Games Academy Frankfurt | 2013 |
| Environmental Level Design | Workshop | International Film School Cologne | 2011 |
| First Person Shooter Level Design | Full course | Games Academy Frankfurt | 2009-2011 |
Awards & Nominations
| | | | | |
| --- | --- | --- | --- | --- |
| Deutscher Entwicklerpreis | Nowhere Prophet | Best Game Design (Nomination) | 2020 | |
| German Dev Days Award | Nowhere Prophet | Best Game (Nomination) | 2020 | |
| German Dev Days Award | Nowhere Prophet | Best Game Mechanics (Nomination) | 2020 | |
| German Dev Days Award | Nowhere Prophet | Best Sound (Nomination) | 2020 | |
| German Dev Days Award | Nowhere Prophet | Best Story (Nomination) | 2020 | |
| Animated Games Award Germany | Nowhere Prophet | Visual Design & Aesthetics (Nomination) | 2019 | |
| BAFTA | Cultist Simulator | Game Innovation (Nomination) | 2019 | |
| BAFTA | Cultist Simulator | Best Debut (Nomination) | 2019 | |
| Ideenstark | Playful Systems | Independent creative business | 2017 | |
| VR Now | Wheelhouse | Innovative VR project | 2016 | |
Other Projects
Community Projects
Professional Projects